Quick-Draw Knife Shoulder Rig
A few months ago a client bought a OKC Marine Raider Bowie from me at a local gun & knife show.

OKC Marine Raider Bowie
15" overall. 9 5/8" 1095 carbon steel blade with black epoxy powder coating.
About a week later he called me up complaining about the cardboard/cordura sheath that came with it. He asked if I could make up something in Kydex. I said I would be happy to make up a sheath for him. He came by with the knife and a bunch of drawings. He wanted the large Bowie to draw edge-first from a shoulder rig!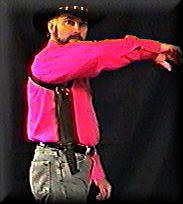 Because he was prolly about 6'5" he could conceal the knife easily and even draw with the same hand instead of a standard Cross-Draw.
(double click on images to run QT Movies)
For our model (5'7") a jacket is required to conceal this big knife.
"samehand" or "crossdraw" knife rigs are $75
---

Add a Tuf Cloth to your order for only $8.99 ($9.99 for Marine Grade)

---















All Buttons and Custom Graphics by: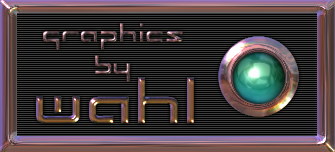 Interesting facts about our pocket rigs:
*Creator of the first rigid ambidextrous self locking pocket holster
*Creator of the of "no flap over gun" concept method of removing "footprint" of a pocket holster
*Creator of the first "spare mag on board" ambidextrous pocket holster
*Creator of the first horizontal self locking ambidextrous neck chain holster
*Creator of the first lockable pocket holster
All this in holsters that are flexible, absorb no moisture or sweat , never discharge tanning acids on you or your weapon and will never "beak in" or rot.