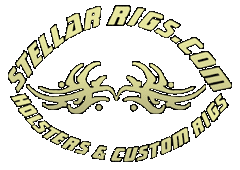 Zero Footprint / Concealed Carry Bag
In many "how to carry best" conversations the subject of how to carry "at the office" or while on business appointments comes up. Brief cases and deep concealment rigs have been the most common solutions. The problem with a briefcase is that an entire compartment (usually secret), is separated for the weapons. This results in slow and deliberate draw due to the opening of the case, the secret panel and releasing the securing straps from a mounted holster. Then of course, the large loss of space for the things you want to put in you briefcase in the first place. Deep concealment rigs can be uncomfortable for "all day carry." If you end up in a bar at lunchtime; that could present a problem for you if your state is strict about the use of your carry permit. Your business associates would not think anything of it if you asked to put your briefcase in the trunk. In Florida, you don't want to be caught with a gun in a bar. These days so many people carry soft briefcases or laptop cases that our solution is designed around what we commonly see and overlook as a "gun case."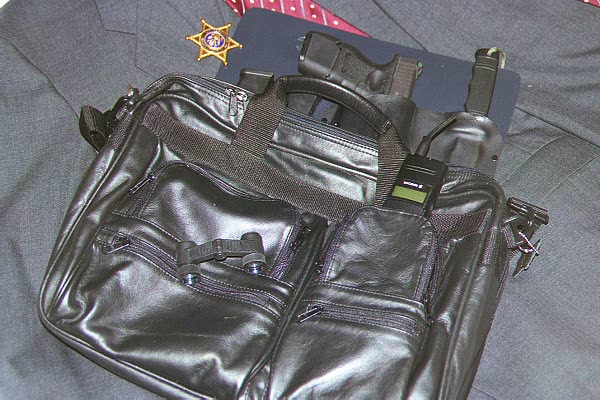 By utilizing the separate compartment for your weapons we have overcome both the "footprint" problem, slow draw and the storage space problem associated with soft cases with one simple Kydex panel.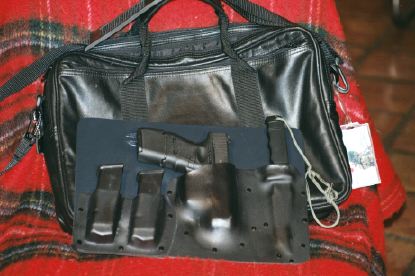 Custom molding the panel to hold the weapon and up to three more items securely in place, we put the flat side out (to eliminate the "footprint") and the shapely (molded) side against the Nylon Divider. This allows your other items to fill in between the shapes of your arsenal. Not to mention keeping dirt, dust and lint from getting into your tactical gear! By carrying the bag "flat side against your body," you have access to the zipper for a very silent and covert grasp on your weapon. *Specify right or left hand draw (left hand draw is $10 more).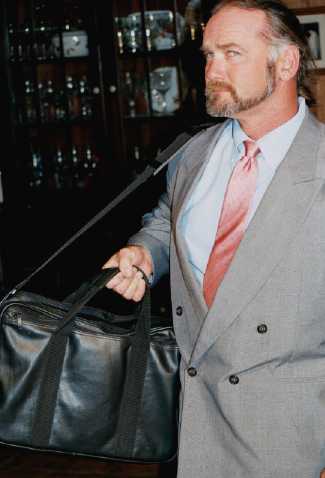 Because most of our clients use their knife most often as a tool. Most use the standard layout above. This allows easy acquisition of the knife without showing off the pistol. From the opening of the zipper, the knife is first exposed, then the pistol and of course the mags.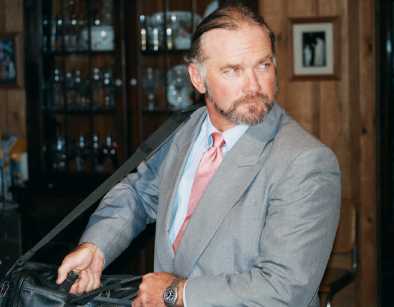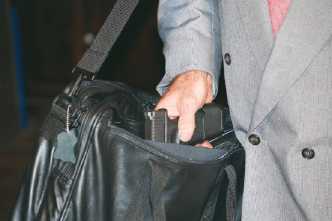 This order can be juggled or substitutions made. For example a third mag, asp or a flashlight can be substituted at no extra charge. All items snap into place easily and securely without the use of straps or snaps because the panel is molded to the weapons. You can use your original holster, mag pouches, knife sheath and flashlight pouch on your belt - whenever you want to. This rig replaces them!
Kevlar panels can also be added between the Kydex panel and the outer leather skin for a portable shield. These must be custom made and require six weeks to weave. An advance deposit is required for these items. With the Kevlar panel you also get an adjustable detachable carry strap. This strap can be adjusted to wear around your neck to utilize the armor with both hands free.
Our bags are available in Black or Brown for $150
With Kevlar Level II $350
With Kevlar Level IIIA $375
"Ala Carte"
Zero Footprint Panel for your briefcase (made to your specs & measurements) $90
Kevlar Level II $200
Kevlar Level IIIA $225
Photos by: Andre M. Dall'au

Not Sold Separately
Add a tuff Cloth to your order for only $8.97
Marine Grade $9.99

All Buttons and Custom Graphics by: