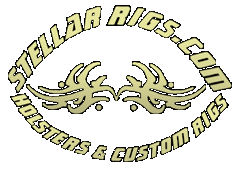 Ordering Information:
By popular demand, we are posting this page in an effort to smooth out the ordering process for you. It is our goal to serve you as quickly and economically as possible so that you will become a steady customer. We are a small company trying to be competitive with big companies. The prices quotes across this web site show our lowest "credit card price".Items marked with an order button and a link to our shopping cart, can be ordered securely online 24 hrs a day one at a time or by multiple items. We add $6.60 to single items for shipping and handling. From there additional charges are added per item to cover additional weight , insurance or delivery confirmation. By setting it up this way our customers save shipping with multiple item orders. FL state sales tax for FL residents should be automated in our new shopping cart..
More items are added daily. We hope to be "up to date" by November 1st. If there is no shopping cart link, the item is not in our shopping cart yet or will have to be fabricated just for you from a mold on hand. Since our stellar Rigs custom shop takes 10 to 15 business days, or we require your gun or knife, credit card orders are not even considered. By the time your holster or rig is finished, your business or personal check will have cleared anyway.
There are four important things we will do for you to earn and maintain your business.
1) Fair pricing: On the sale of knives, if you find an item cheaper anywhere on the net, just tell us where and we'll confirm the price and beat it.
2) Delays: If your item is not in stock when we get your order, I will email you personally. In some cases, we can have it drop-shipped directly to you. You are only looking at a two or three day delay ) we will mail you a refund check.
3) Stellar Rigs.Com Satisfaction Guarantee: if you are unhappy with any Stellar product we will modify it at no charge or buy it back from you. This does not include items custom molded to your gun or knife to or items made to *your* specs.
4) Email confirmations and tracking: You can track the progress of your order via email. To take advantage of this, drop us an email note the day you mail us your order and we will reply with confirmation when it arrives, clarify any questions and notify you of shipping.
To order from Stellar:
Checks & Money Orders:
Money order or cashiers checks are preferred and usually ship the same day. Personal or company checks are OK but orders hold until they clear. If you are having any of our Kydex products made up for you, your check will have cleared by the time it is made anyway. Our correspondence/shipping address is posted below.
Credit card orders:
We accept Visa, Mastercard and American Express only. We DO NOT accept Discover Card. The prices quotes across this web site show our lowest "cash price." International orders are not done because of the high-risk fraud issues and higher credit card processing. For stock items just use our shopping cart buttons. We will need information (as it appears on your credit card bill) to process the order. If you do not trust the security of our secure online shopping cart or regular email, you can fax it or phone it in.
Name
Address
Card number
Expiration date
If you want the order shipped to another location, please specify where and why.
C.O.D. orders:
We do not accept or ship C.O.D.
Sales Tax:
6% to addresses in the state of Florida only
STELLAR KNIFE & Stellar Rigs.Com
(561) 616-5015
US MAIL (insure any weapons):
Post Office Box 22132
West Palm Beach, FL 33416
---











All Buttons and Custom Graphics by: