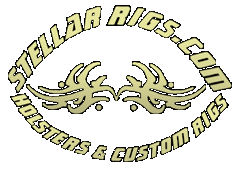 About our Company
Mission:
There a few good, reputable Kydex holster and sheath manufacturers selling prefabricated products for common applications. If you buy an ordinary or "popular" gun, do not modify it and like to carry it just like everyone else does; these are your best and quickest ways to get a good Kydex, Concealex or ABS holster. We specialize in custom solutions to holster and sheath hindrances and custom fitting your weapon to your usage. For example, if you buy a holster that almost works the way you want it to, but cannot find a "closer to your usage" model - we correct the imperfection with a corrected version of your holster in Kydex or Concealex. In some cases (pistols with scopes or laser sights), a factory made holster may not even be available for a common application.
Stellar Riggs is among some very innovative and skilled craftsman in the knife industry - "wannabes" excluded :-) We specialize in true concealment systems. We strive to attach the knife or gun to you in a way that creates the illusion of "invisibility" yet allowing a quick and safe presentation. Stellar Rigs carry systems combine a state-of-the-art Kydex or Concealex sheath or holster with comfort and practicality. The rest comes from Edward Kayes' attention to detail and quality. At Stellar Knife, we will sheath or holster anything! Let us develop a solution for you ! You can expect new examples of these solutions posted in our pages nearly every month with real life solutions to real life challenges. this month's Challenge - Solution
Reviews:
March 2001 Review by Cruffles.com
"The company is the brainchild of Edward Kaye, who is both the owner and the design genius behind Stellar Rigs' custom holsters and sheaths.
Kaye's involvement in the custom carry market was initially as a consumer. A small framed man, he nevertheless liked to carry large knives such as the "Rambo III." The problem was that there was simply no rig available which would let an average sized human carry a blade that large without attracting a whole lot of
unwanted attention. So, Kaye set about designing his own rig, made entirely from synthetics. When he was done, he had a nylon and Kydex device that would enable just about anyone to carry the huge blade under a light vest or jacket without arousing so much as a glance from passers by. Spurred on by his success, and by what he perceived to be the endless possibilities of the Kydex
medium with which he worked, Kaye set about designing rigs for a variety of knives and pistols. Many of his products serve niche markets, and include holsters for guns that no other manufacturer fits. Indeed, 80% of Stellar's business comes from one of a kind custom orders! "
http://www.cruffler.com/accessory-review-march-01.html
Glock Talk March 2001
"SavannahGL
Member posted 02-09-2001 14:10
I carry a Kel Tec P32 all the time. I carry a GLOCK in addition when I can.
I have a pocket holster from Andrews Custom leather http://www.andrewsleather.com that I had for an old Beretta that I sold. I re-wet-molded it and it works great for the P32 in a lot of pants. The problem was that in baggy pants with large, flat bottomed pockets, it does not stabilize the P32. The whole thing rolls one way or the other, as the bottom of the holster is curved. I was also looking for a holster that carried an extra mag. The reasoning behind this is: The .32 is a weak caliber and so if I need to use it I will be placing a lot of shots on each target; Most malfunctions come from a bad mag or bad ammo; I don't keep anything else in the same pocket as a handgun. I recently ordered a Stellar Rigs Kydex holster with the optional additional mag carrier. http://www.stellarrigs.com/kydexholsters.html I could not be happier with it. The tension is adjustable, and the P32 pops right out when needed, but is held in place when you don't. It fills out my square bottom pockets very well, and the rig stays upright. It does not print very much, and what print there is absolutely does not look like a gun. All that being said, I would not have it as my only holster, as it is too big for some shorts pockets, and the Andrews holster fits some pockets better, but as a second holster it fills its role EXTREMELY well. IP: Logged "
http://glocktalk.com/docs/gtubb/Forum5/HTML/003100.html
History:
We Started out as an internet/Gun & Knife show reseller of knives and sporting goods. That was in 1996. We have grown a great deal in the direction of the custom market since then.
Today:
We can normally custom fit and reship in six to nine months! For custom fitting, we require the weapon *(unless we have a mold), your current holster or sheath and a full description of any difficulties you are experiencing with it. We also need a clear understanding of how you think the challenge can be overcome. You can email or fax us drawings, jpegs or gifs if they will help to communicate your needs. Be sure to include your email address phone and fax numbers. Ship by US Mail (insured) to our post office box along with a money order. Please ad $10 for shipping in US (48 States) and $25 for outside US.
*Current pistol molds: AMT Back-up and Skipper,all true 1911s, Berretta Tomcat, Browning Hi-power, Cobra Standard Bore and Big Bores, Colt Pony Pocket-Lite, Glock 17, 18 19, 21, 22, 23, 26, 27, 29, 30, 34 and 35, H K USP 9/40 and 45, Kel-Tec PF9, P-11, P3AT, P32, North American Arms Guardians, 22 and 22 Magnum "mini-Revolvers," Paraordnance P-12, P13, P14, Seecamp, Sig 226, 229. 238, 239, 290 Walther PP and PPKs, S&W 59 series and Colt Government, Combat Commander
Dealers Welcome
We offer dealer discounts for quantity purchases of our items.
Quantity --------------- Discount
5-10 ------------------------ 10%
11-20 ----------------------- 20%
21-30 ----------------------- 30%
31-50 ----------------------- 40%
51-60 ------------------------ 50%
61 + ------------------------ 60%
To keep our retail sales flow uninterrupted - dealer orders are paid for by check, in advance, and shipped when ready.
We ship loose or pre-package for retail display at no extra charge
All shipping is U.S.P.S. Priority mail with Delivery Confirmation
Most credit card orders go out the next business day and always within seven days












All Buttons and Custom Graphics by: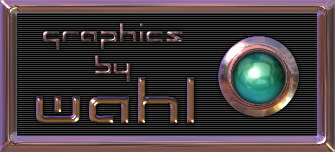 Warrantee

All Stellar products are Warranteed for one year. If any eyelets, snaps or straps should fail to perform, we will repair or replace it at our option. Stellar will refit or repair the same holster for a charge of Shipping & Handling. This excludes scopes and external laser sights.

*We are not responsible for your local laws or keeping you "legal." You need to know the gun or knife carrying laws in your state. Also, let us know you if you want to draw with your right or left hand.

Satisfaction Guarantee

If you ares unhappy with any Stellar item ordered from our shopping cart; Contact us for return authorization, shipping instructions and full refund.

.